Hersteller:Focus Home Interactive
Entwickler: Deck 13
Genre: Action Rpg (Souls)
Anzahl der Spieler:
Technische Daten(Auflösung/Framerate):
Distributions Format:Bluray und PSN
Kompatible Peripherie: VR
Preis (UVP): 60€
Release Datum: 16.Mai 2017
Webseite: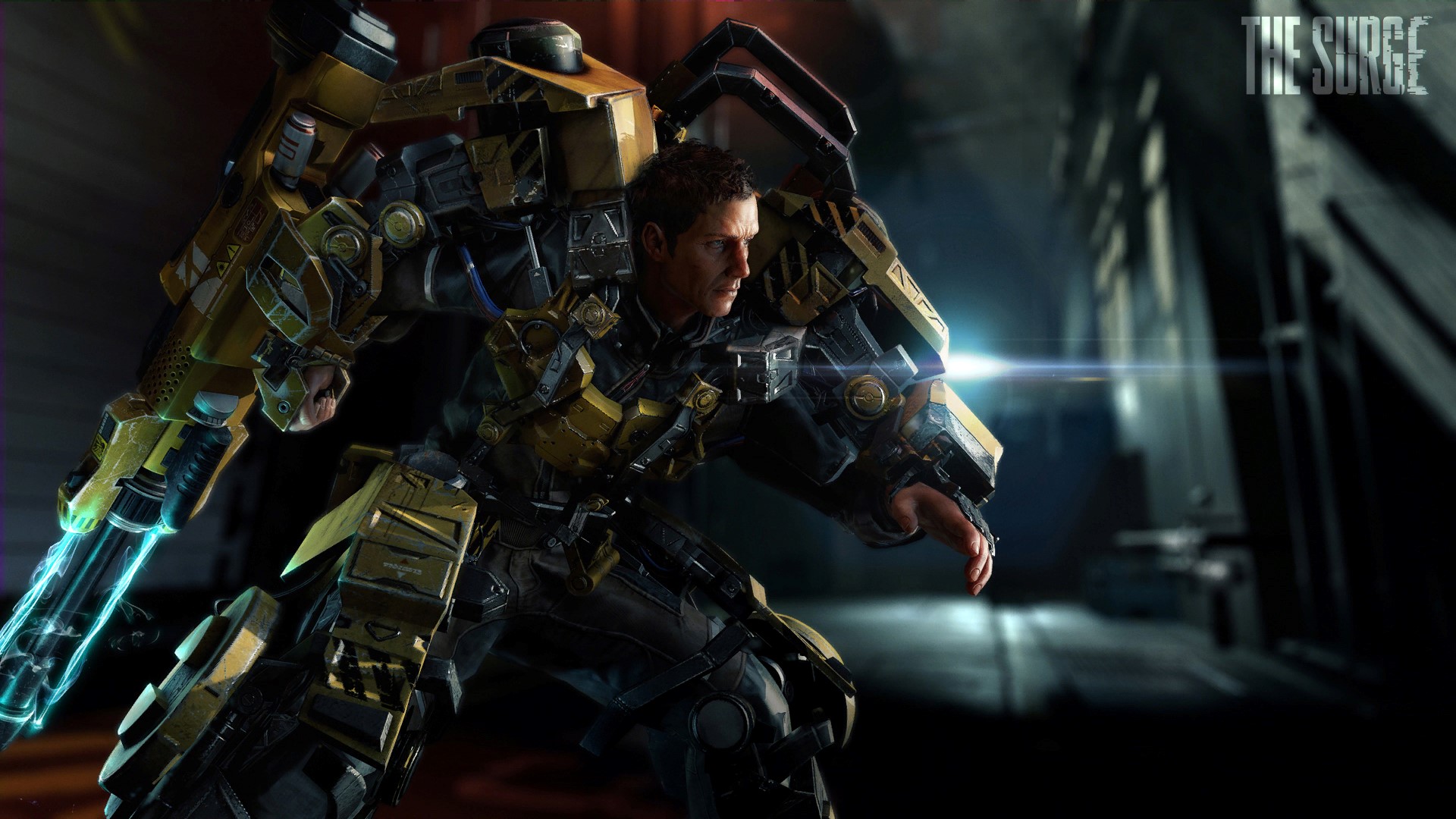 [ame]www.youtube.com/watch?v=AkTQCMS6n7s[/ame]
[ame]www.youtube.com/watch?v=SED5ivmHIqk[/ame]
"Set on a dystopian Earth nearing the end of its life, The Surge offers a grim vision of our future," developer Deck13 explains. "Accelerating advancements in technology and our abuse of the environment has led to an overly decadent civilization that now lies on the brink of collapse."

The game features "innovative combat mechanics and an original character progression system based on modular upgrades gained through tight, visceral combat."

The screenshot shows the game's hero in his exoskeleton, which can be upgraded over time. Players will be able to target specific parts or limbs of enemies to recover pieces of armor, weapons, or equipment that they wish to attach to their own exoskeleton.

"Of course, the best parts will often be the hardest to cut off – and they'll usually be attached to the most dangerous enemies," the developer added. "Even the most common enemies can prove deadly, and the game features imposing bosses who will truly put your wits, guts and reflexes to the test."
---
Souls Fans können sich denke ich nicht beschweren bei dem Gedanken das nach DSIII erstmal schluß sein wird von From Software. Das Souls Genre schein nun im AAA sowie auch im Indie Bereich durchzustarten.
Und erwartet z.B in nächster Zeit:
DSIII
Eitr
Salt and Sanctuary
Death's Gambit
Lords of the Fallen 2
The Surge
The Surge hat ein SciFi Setting und der Held Warren ist ein normaler Arbeiter der um sein überleben kämpfen muss in einem Exo-Skelett. Diesen Anzug kann er auch verbessern indem er Körperteile von Gegnern abtrennt und diese für sich nutzt.
Anders wie in LotF ist das Gameplay hier eindeutig schneller was ich sehr gut finde weil mir LotF in der Hinsicht schon zu krass war.
Hoffen wir mal die haben aus LotF viel Feedback bekommen damit es diesmal so richtig gut wird

und technisch sollten die Jungs auch 2 Gänge zulegen weil LotF anfangs ne Katastrophe war was aber später größtenteils gefixt wurde.
Zuletzt editiert: