, , , , , , , , ,
Spielt gerade: GT&FM | 60fps FTW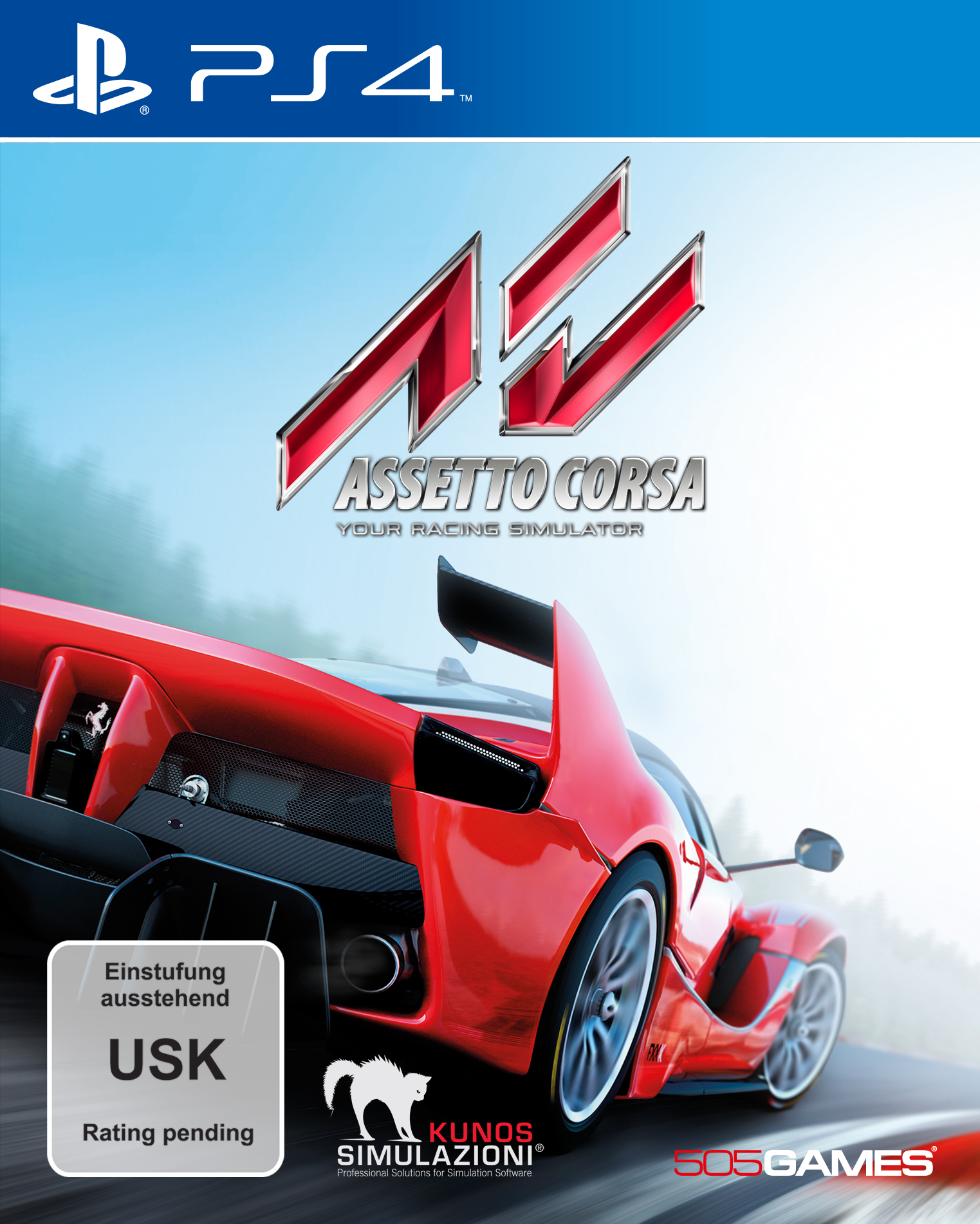 Aus Italien kommt ein weiterer Titel, der die Simulationsrennfahrer für sich gewinnen will:
Genre: Rennsimulation
Entwickler:
KUNOS Simulazioni
Publisher der Konsolenversionen:
505 Games
Plattform: Windows/Steam, XB1, PS4
Release: 8. November 2013 (Early Access), 19. Dezember 2014 (v1.0, PC), [STRIKE]22.4.2016[/STRIKE][STRIKE] 2.6.2016[/STRIKE] 26.8.2016 (Konsolen)
Anzahl der Spieler: Singleplayer 1, Onlinemutliplayer abhänging von der Strecke und dem Server (PC), [STRIKE]24[/STRIKE] 16 (Konsole)
Auflösung/Framerate: PS4:1080p; XB1: [STRIKE]900p[/STRIKE]
1080p
; 60fps
Kompatible Peripherie:
Lenkräder
http://www.assettocorsa.net/
http://store.steampowered.com/app/244210
<= Early Access 1.0 ist da; 35€.
-----
Entwickler Kunos hat in der Vergangenheit u.a. netKar PRO und Ferrari Virtual Academy produziert.
- Modding Support
- Lizenzierte Autos und Strecken
- Laserscan der Strecken
- soll 2013 erscheinen
- Plattform: Windows/DirectX
Folgende Fahrzeughersteller konnten gewonnen werden:
Alfa Romeo
BMW
Corvette
Ferrari
Fiat
KTM
Lotus
McLaren
Mercedes
Nissan
Pagani
Ruf
Strecken:
Imola
Magione
Monza
Mugello
Nürburgring GP
Nürburgring Nordschleife VLN (großes ?)
Spa (DLC)
Silverstone
Vallelunga
=>
Assetto Corsa Car and Track List
Hier eine Präsentation, englische Untertitel beachten:
[ame]http://www.youtube.com/watch?v=ijvih-97-IA[/ame]
Hinter dem Projekt steht ein relativ kleines Team:
- 1 Projektmanager
- 3 Programmierer
- 5 Artists (wobei alle Tracks von einer Person gemacht werden!)
- 1 Physikintegrator
- 1 Audioexperte
- 0 Game Designer

Interview:
http://www.racedepartment.com/2013/05/assetto-corsa-interview-with-marco-massarutto/
===============
2016 erscheint auch eine Konsolenversion in Zusammenarbeit mit 505 Games!
http://forum.onpsx.de/showpost.php?p=1590075&postcount=130
[ame]https://www.youtube.com/watch?v=XdejU7orTuk[/ame]
a team in our studios is doing the console port.
http://www.assettocorsa.net/forum/index.php?threads/ps4-version-imminent.24212/page-8#post-477188
Zuletzt editiert: