, , , , , , , ,
Spielt gerade: verrückt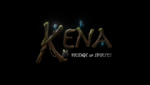 Hersteller: Ember Labs
Genre: Action Adventure
Release: FALL 2020
Neues Review: Kena - Bridge of Spirits
Der ganze große Überflieger ist
Kena - Bridge of Spirits
zwar nicht geworden, aber dennoch ein manierlicher Einstieg der Ember Labs. Crack-king zeigt die Schwächen des Titels auf, verrät euch aber auch, warum man dennoch eine Menge Spaß mit dem atmosphärischen Action-Adventure haben kann. Und übrigens, mittlerweile gibt es das Spiel auch auf Disc zu kaufen.
Zuletzt editiert von einem Moderator: