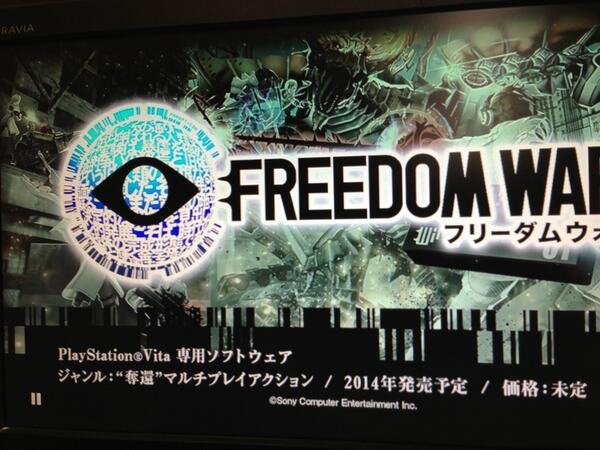 Publisher: Sony
Entwickler:Sony Japan
Genre: "Recovery multiplayer action"
Anzahl der Spieler:
Distributions Format: Vita Card, PSN Store
Preis (UVP):
Release Datum: 2014
http://www.jp.playstation.com/scej/title/freedomwars/
Freedom Wars takes place in a dystopian future, in the year 102013 of the PT Era, 100,000 years from now. The new trailer for the game jumps back-and-forth between the present day and Freedom Wars' proposed future, depicting a population decline and a 0% population growth in 102013.
As the trailer goes on, it shows other differences between the present and future, such as dwindling resources, a major increase deaths from war, and an increase in the number of people serving out prison sentences. Bottom line—the future doesn't look pretty.
Read more at
http://www.siliconera.com/2013/05/2...yer-action-game-for-vita/#zIIAr8UI4TuZR5lj.99
The trailer is now up on Japan PSN under What's New section.
http://www.neogaf.com/forum/showthread.php?t=555580&page=14
Zuletzt editiert: