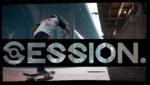 Hersteller:
creā-ture studios
Entwickler:
creā-ture studios
Genre: Skate-Sim
Anzahl der Spieler: 1-?
Technische Daten(Auflösung/Framerate): tba
Distributions Format: tba
Kompatible Peripherie: tba
Preis (UVP): tba
Release Datum: tba (Early Access on steam 17th Sept. - Xbox Preview in Oct. 19)
http://www.crea-turestudios.com/
http://theberrics.com/project-session-in-development/
[ame]
Seit langer Zeit arbeitet das Studio an dem Spiel, welches nach dem Erscheinen der Skate-Reihe erstmal auf Eis gelegt wurde, da Skate die Dinge zu gut gemacht hat.
2015 wurden die Arbeiten wieder aufgenommen und gehen gut voran. Im April wurden umfangreiche MoCap-Aufnahmen abgeschlossen und der Release ist für Ende 2017 geplant (wurde 2016 um ein Jahr verschoben).
One of our main focuses of 2016 has been to encourage EA to produce a fourth installment of in its "Skate" series. (Also known as our
"Make EA Skate Again"
campaign.) Will EA grace our consoles with a "Skate 4"? Word on the streets is… maybe.
Whether EA greenlights
a new "Skate,"
or whether the series is destined to be a trilogy, it's reassuring to know that there are some promising contenders for the title of Next Great Skateboarding Game. Our "In Development" series highlights some of these forthcoming skating titles.
Longtime skateboarder Marc-andré Houde's
creā-ture Studios
has its sights on a 2017 release for "Project: Session," an open world sandbox game designed to replicate the feeling of an actual skate sesh. "Project: Session" (known more commonly as simply "Session") made its presence known in June 2015 via a tantalizing teaser. "The teaser video was just a small test. We let it out in the wild, it landed on Reddit, and after a week or two it generated 100,000 views," Houde says.
The response was instant and overwhelming. Think of it this way: You have millions of gamers. You have millions of skaters. And, in what is perhaps the greatest overlap of any Venn diagram, the community of gaming skaters (or "skating gamers") is enormous. And we're vocal, too. "When we first started the project in 2015 we were not expecting this reception from the community," Houde says, "but the backlash was it put a lot of pressure on us." Makes sense: when your goal is to produce the most realistic skateboarding sim ever, expectations will understandably be high.
Since the teaser's release, "Session" has moved to the Unreal 4 engine enabling more realistic ground navigation, 100% skate physics (both trucks and all four wheels fully simulated), and an animation-driven ragdoll for those realistic bails. The teaser boldly stated a 2016 release date, but due to some changes in the development team, this target was pushed back a year. You can't rush perfection, and after reading about some of the finer gameplay details, you'll see that good things really do come to those who wait.
Zuletzt editiert: